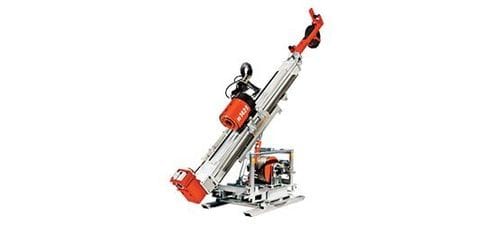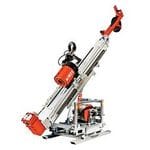 DE142 Compact Core Drill Rig
Item Code:
DE142 Compact Core Drill Rig
When you need deeper and larger holes the DE142 is your solution. The DE142 is for customers that prioritize performance when underground core drilling or require high torque drilling applications.
The feed system ensures optimal balance of torque and rotation speed, improving penetration rate and bit life. Like other DE100 series models, S DE142 features a load-sensing hydraulic system for directly proportional oil flow.
DE142 uses a chainless feed system and has a 90 kW power pack. DE142 features a torque of up to 1,250 Nm. The speed is infinitely variable from 0 to 1,100 rpm maximum.
Advantages
DE142 is fitted with a rod spin guard to provide maximum safety when working close to the rotating rod string
Ideal for deep hole core drilling in confined spaces
The load sensing system enables directly proportional oil flow, increasing efficiency
Technical data
Depth capacity* (N) 1,220 m (4,003 ft)
Rotation unit H size (hollow spindle ID - H size) 103 mm (4 in)
Maximum torque 1,250 Nm (922 lbf/ft)
Maximum rpm 1,100 rpm
Feed force 92.2 kN / 9.4 t (20,730 lbf)
Pull force 92.2 kN / 9.4 t (20,730 lbf)
Feed length (stroke) 1,700 mm (5 ft 7 in)
Power unit - electric 90 kW (120 hp)
Power unit - diesel 147 kW (200 hp)