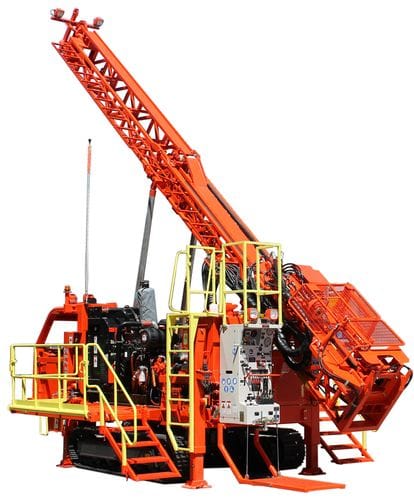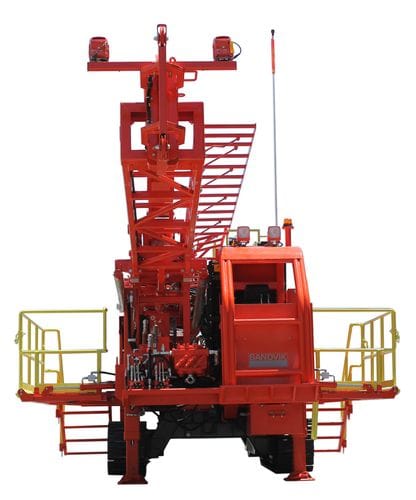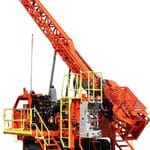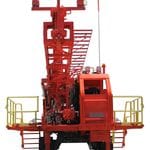 DE712 Heavy-duty Core Drill Rig
Item Code:
DE712 Heavy-duty Core Drill Rig
DE712 heavy duty core drill is available in Tier 3 or Tier 4/Stage 5 diesel engine configurations. The Tier 4/Stage 5 configuration is CE certified. The series boasts features that improve safety, productivity and reliability. DE712 features the right balance of robust and safe design, quality components and construction to minimize your downtime. It boasts excellent mast handling and assembly characteristics. All drilling operations are centrally controlled from the control panel, located at the rear of the rig. DE712 is easy to operate and maintain. It features an open design for clear access when servicing.
The engineering team has made safety the top priority when designing the DE712, incorporating several safety features without compromising on capacity.
Advantages
DE712 radio remote controlled tramming removes the operator from the drill when moving the drill. Offers improved operator protection over an on-board ROPS cabin in the event of drill rollover
Hydraulic fold down walkways provide improved rig access for safer and easier maintenance
Technical data
Depth capacity* (N) 1,126 m (3,693 ft)
Rotation unit (hollow spindle ID (P) 120 mm (4.73 in)
Maximum torque 3,212 Nm (2,369 lbf/ft)
Maximum rpm 1,500 rpm
Feed force 53.2 kN / 5.5 t (12,000 lbf)
Pull force 91.1 kN / 9.3 t (20,500 lbf)
Feed length (stroke) 3.45 m (11 ft 3 in)
Tier 3 or Tier 4/Stage 5 142 kW (190 hp)
Main winch (pull capacity) 76.6 kN / 7.8 t (17,200 lbf)
*Calculations are based on machine lifting capacity, which in some cases may exceed the rated hole depth of the down-hole tooling. Drillman does not guarantee that these results will be achieved in all drilling operations.