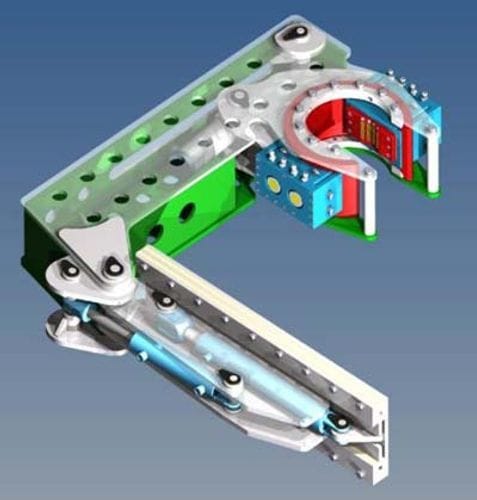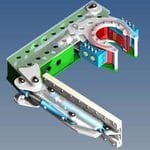 Make & Break
Dubbed "Mini Iron Roughneck" by drillers as it is so tough!
Incorporating sophisticated engineering modelling and design, combined with six months of completed robust "in field" testing, the Drillman make / Break has been nicknamed the "Mini Iron Roughneck" by operators due to its impressive capabilities. Fully engineer certified we can provide with a complete hydraulic make and break package to suit most drilling rigs.
Utilising the proprietary Drillman hydraulic design functionality, the breakout has a multi stage positioning mount allowing for fully engaged, stage one disengage (traversed out from drill string but slewed into mast), stage two disengaged (traversed out and slewed out) and stowed (fully slewed and traverse retracted) each stage gets interlocked and sequenced to other safety features such as rod spin cages and rod loaders to best suit end user operational requirements.
Below is UDR 650 utilising a Drillman mast extension upgrade:

DrillMan are able to facilitate kit supply with all supporting documentation and technical support through to full manufacture, install commission, NDT, signoff and infield support from our mobile drill fitters. Successful installs have been performed by DrillMan on a series of different size and configuration of rigs Including:
Below is UDR 1000 with rod spinning, rod handling and hydraulic cage: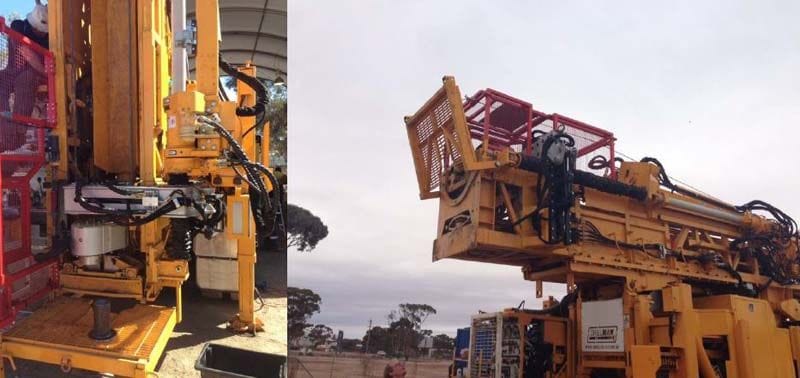 Multipurpose - Diamond or RC pipe
Fully "Handsfree"
Pilot hydraulic controls
19500nm (peak) breakout torque
40deg breakout rotation
Fully engineered
Capable of 2" to 6 5/8" to match Drillman rod spinner
Hydraulically Interlocked for safety functionality
Multi stage mount positioning safer, faster operation
Standard kits available
Custom mounting options to suit any rig on request